At Supreme-Lake, we don't see our job as just delivering machine parts, ball valve components and other pieces on-spec and on-time, it's much more than that. Although on the surface we are a manufacturing company, we're really in the service business. We provide outstanding levels of service to all of our customers – from specing the job, to tooling up, scheduling floor time, warehousing, shipping and tracking.
So give us a call. We're here to serve. Try us on a short run and you'll be coming back for more.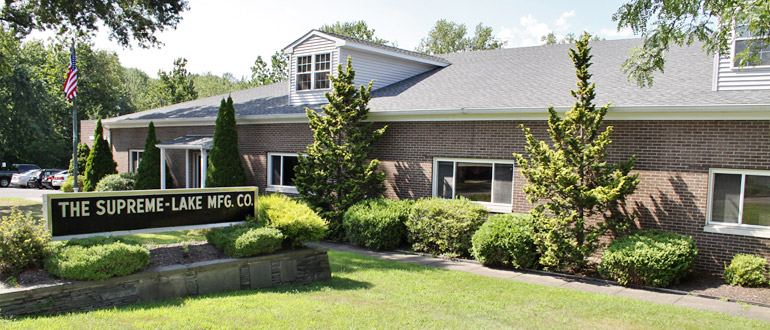 Since 1965 Supreme-Lake Manufacturing has been a leader in the production of quality precision parts. Our custom screw machine parts and ball valve components strictly comply to order specifications, and we offer a proven record of complete customer satisfaction and on-time delivery.
With a modern, ISO-registered manufacturing environment, Supreme-Lake produces precision parts at lower costs and with quicker turnaround times. We offer an in-house tooling department, advanced quality testing services and an extensive line of secondary operations, creating one of the most integrated manufacturing facilities in the industry.
• Valve Components
• Flow Technology
• HVACR
• Sensors & Controls
• Fittings
• Meters
• Firearms
• Bearings
• Sprinkler Systems
• Door & Hardware
• Appliance
• Automotive
• Automotive
• Fasteners
• Medical
• Aerospace
• Government
• Commercial/Industrial
Supreme-Lake Manufacturing
455 Atwater Street
P.O. Box 19
Plantsville, CT 06479-0019
Phone: 860-621-8911